Advanced Business Manager
ABM has been designed and developed by Accountants to create the next generation of accounting software for the next generation of business. ABM is more than just an accounting package, it's a complete business solution. With Advanced Functions and Business Solutions to suit a range of business and industry diversities, ABM provides tools far beyond simple requirements providing systems and platforms for your business to grow.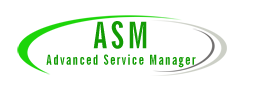 Advanced Service Manager
ASM has been designed and developed for service companies that supply on-site service to their clients. It is a complete service management system that integrates with Advanced Business Manager. It is powerful, customisable, scalable and easy to use. Modules may be purchased separately in accordance with individual business requirements.
ASM has application in a wide range of service industries, some examples are business involved in air conditioning, computer service, refrigeration, catering equipment, waste disposal, etc. The system can be modified if need be by our programming team to better suit your requirements.

ABM Mobile Sales/Service Apps
ABM Mobile Sales & Service gives the mobile user the ability to access controlled details from the office Database and enables a remote user to sell or provide services to your customers.
Runs on both Apple or Android devices simultaneously and also runs both on and offline. Also connects to mobile printer.  It also shows clients premises on detailed maps with built in Satellite Navigation (SatNav) with live traffic updates, even showing estimated time of arrival. Also an optional remote tracking feature showing historic routes traveled, speed, stops, locations etc. if required.
Customisable screens, controlled selectable data for different staff, view client details, notes, contract details, amounts outstanding, etc. Fully integrates into ABM accounts. Once any mobile data has been entered, instant access is given for the staff in your office to see that relevant information.
Resource planning, push notifications, track staff or goods in transit are all possible if required.
Also speeds up invoicing which will leave no need to for staff to return to office with the relevant paperwork.
Thousands of users depend on our systems every day.
New features constantly being developed
Various versions are already developed that may fully suit your needs.
On the Sales Side
Your staff will have the ability to create sales orders, quotes, invoices & credits etc, thereby helping your business to increase productivity, speed up sales, speed up deliveries and reduce costs. They can view transactions, collect payments, view live sock on hand, print receipts, orders, invoices, credits notes, etc. This system is also bar-code enabled. Any Sales deliveries can accept a signed proof of delivery.
On the Service Side
On the Service Side Your mobile staff can receive jobs from the office or your other mobile users, create new calls when on the road, show service history of previous visits, capture all details of times, travel & work completed, collect customer signature, etc. Both the mobile sales and service system above can be supplied separately or integrated in to one seamless mobile solution.

Advanced Manufacturing System
Advanced Manufacturing System (AMS) is a software management tool designed specifically for manufacturing and the controlling of its complexities. It is designed to simplify, organise, manage and control every step and element of a business's manufacturing. From planning to production, raw materials to finished goods, every detail of your business's operation will benefit from the Advanced Manufacturing System. Not only does the system assist in quality, efficiency and productivity management, it also provides the tools for management and operation of many other business activities related to the manufacturing.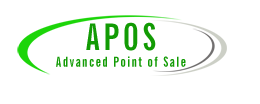 Advanced Point of Sales
Advanced Point of Sales (APOS) has been designed and developed for the retail industry. APOS is made up of a number of modules, each module is designed to provide specific functionality for the various types of retail situations. Modules may be purchased separately in accordance with individual business requirements.
As APOS is 100% developed in Ireland, our dedicated in-house programming team can amend the software to best suit your individual needs. Various different versions of APOS have been developed to suit different retail environments, such as carpet & furniture stores, DVD rental, tanning salons, etc.
APOS integrates directly with Advanced Business Manager

Visual Alarm Manager
VAM has been designed and developed for companies involved in the security industry who supply and/or service intruder alarms, CCTV, access control, fire alarms, etc. It is a complete management system that can integrate with Advanced Business Manager or operate "stand-alone". It is powerful, customisable, scalable and easy to use. Modules may be purchased separately in accordance with individual business requirements. The system can be modified if need be by our programming team to better suit your requirements.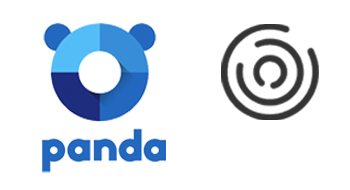 Panda Adaptive Defense
The most innovative protection against Advanced Persistent Threats on the market.
Adaptive Defense is a completely new security model that protects all of the users in your company, blocking the execution of applications that, due to their behavior or nature, are not considered secure applications or goodware.
Features
Realtime prevention of targeted attacks
Analyze threats and increase security with detailed forensic reports
Isolate your company from future attacks by blocking apps that are not goodware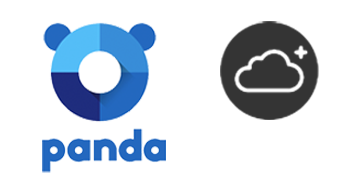 Panda Endpoint Protection Plus
Protect the productivity of your company with the best antivirus for
workstations and Exchange servers. Manage the security of your corporate
network from the cloud, wherever you are.
Endpoint Protection provides centralized protection for all of your Windows, Mac and Linux workstations, including laptops, smartphones and the leading virtualization systems.
Features
All the features of Endpoint Protection, plus
Integrated antivirus and anti-spam protection for Exchange
Web filtering by category and Web browsing monitoring
Anti-theft protection for mobile devices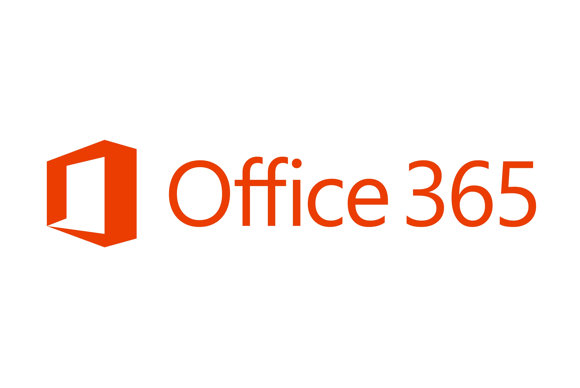 Office 365
Office 365 starts with all of the capabilities you have come to expect from Microsoft Office Suite, yet without the limitations found in the box. Add the benefit of assigning subscription levels per user, the essential cloud-powered collaboration and communication tools, and the convenience of managing all of your services through a single sign-on console to see how Office 365 for small business completes the circle for a truly revolutionary experience. Office Desktop Apps – With Office 365, you can get Word, Excel, PowerPoint, Publisher, and Access anywhere you work. Use the desktop versions at the office, stream live apps using any computer connected to the Internet or use Office Web Apps from your tablet or mobile device.
Features
Financially backed 99.9-percent uptime, geo-redundancy, disaster recovery and powerful security
Pay-as-you-go pricing options, which provide predictability and flexibility
Get only the licenses you need for each user
Encryption and archiving solutions work seamlessly with Office 365 so you can secure your email with one click